According to the department of state growth, Tasmania has about 40,000 businesses, out of which 95% are small businesses. The number keeps increasing day by day. With users making almost every purchase decision online, the need to have a website and make a mark in the Tasmanian market is essential now.
If you are new in the market or planning to grow your business online in the year 2020, getting your web pages in front of a potential user will be your primary goal. Not just that, but encouraging users to click on your website, read the content, navigate through your website and then make a purchase or call you to avail your services will be your ultimate goal. Basically, you are trying to do everything to satisfy the search engine's checklist so that your web page can come up in the first page of Google. This is called Search Engine Optimisation (SEO). So what needs to be done from an SEO perspective to help your website reach the top? 
1 Website design
Always choose a website design that is easy to navigate. The placements of the icons, links, images and fonts should follow a uniform pattern. Take care not to add too many colours to avoid confusion among users who visit your website. Have a uniform colour, font format and style for all your call to action buttons across the website. 
One example of a website implementing uniform CTA style is Amazon , one of the largest tech companies in the world.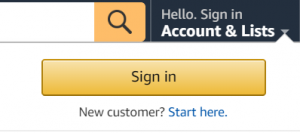 If you visit  Amazon's website, you will notice that every single button that leads to an action (sign in, buying options, add to cart, checkout) are in a shade of yellow that stands out from the white background. This helps the users/customers to navigate and complete their purchase without any help from a third party.
2 Page Speed and Mobile pages
Many are obsessed with achieving a good performance score in GTMetrix. But the real focus has to be on the page load time and page size. 

Optimising and scaling the images, minimising the server redirects and enabling are some of the factors that will help in achieving reduced page load speed and page size. 
Mobile is still the trend that Google search results follow. So it is always better to make sure that the page loads faster in a mobile device. 
3 User Experience
User experience is one of the most important features when it comes to having a successful SEO plan. Bringing in traffic to the website should not be the sole motive of any SEO. Improving website navigation and the visitors landing page experience will result in a better user experience. Otherwise you might end up with people visiting your website and leaving right away without even wanting to know what your website is about.
4 Technical SEO
Technical SEO is actually part of on page SEO. This is where you check if your meta tags, heading tags, sitemaps, robots.txt files are all in place and correct. You might need a developer or a resource with technical knowledge to take care of the technical SEO aspect of your site. Most of the time, due to lack of knowledge and communication between the SEO and the IT team, there can be major technical defects that still remain within the website programming that will be affecting your rankings. 
Our digital marketing agency in Hobart has digital marketers with technical knowledge who can prioritise the IT defects and fix them for you or communicate to your development team and endure they understand the importance of fixing these issues.
5 Structured data markup
There are many different schema markups available that you can make use of to help search engines better categorise your content and display them under relevant search queries. After including the markup, you can also check using this link: https://www.google.com/webmasters/markup-helper/ this will help you to create schema markup for your website. Having a markup will not improve your rankings as such but it may enable your web page to be displayed as a rich snippet.
If you are using a WordPress website, then many plugins are available to automatically generate the markup for you since manually adding the markup to a site using WordPress might need the help of developer. 
6 Keyword Research
Keywords, keywords everywhere…..the Internet is flooded with keywords tools, even Google has one. You can login to ads.google.com and select keyword planner under the 'Tools' section to access the keyword planner tool provided by Google. Other software available for this purpose is Wordtracker, Raven, Moz, SemRush and so on….. But the real deal lies in how well you classify each of the keywords and how it fits into the user's buying funnel. 
7 Website Content
"Write the content for the users and not for the search engines" – this phrase has been used and overused everywhere. But we all know that we do have this one question at the back of our mind when writing any content online "Will this content rank high or should it be optimised for a search engine". Because the content is never going to reach the user unless it is displayed in the first few pages of Google. 
Write natural content, avoid jargon, grammar mistakes and AVOID the copying of content and leave the rest of the work to the search engines. Keywords still play an important role but over doing it is way out of fashion and can actually have adverse affects on your website.
Hiring a content management team if you don't have the time to invest in content writing and keyword research will ensure that your website gets updated regularly with fresh and optimised content. 
8 Link building
Link building helps in increasing the credibility and trustworthiness of a website. So invest time in building and establishing quality links. Also be aware of the anchor texts that you choose to set a link to on your website. Spend time to collect information on websites where you can start building links and aim to have a good quality backlink profile.
9 Search Engine Algorithm updates – Google Bert update and NLP
Search engine algorithms are getting smarter day by day. Google has announced that they are continuously working on NLP (Natural Language Processing) which aims at understanding the web page content from a human point of view rather than from a search engine perspective. Google's Bert update that was rolled out in November also focused on search results that were being displayed based on the user intent and not on the user's search query strings. A lot of work is being done related to this and to keep up with the algorithm's update, SEO's need to take a shift from keywords and h1 tags and focus more on the content! 
So all set to help your website traffic reach sky high? OR still confused about how to start? We are just a call 0434 732 842 away. 
More information and tips on SEO to come. Stay tuned…………