Welcome back to the second series of "All About SEO"…..
1 Video reports introduced in Google Search Console (October 7 2019)
Video is one of the most effective ways to attract users or visitors to your website. So, getting to know how your video content performs can help you to make changes to your video markup and improve your site's chances of appearing in the search results. 
Google webmasters has announced a new report under the enhancements tab in Google Search Console that will help webmasters to know how the videos in their website perform. The new report will let you know of any issues or errors in the video markup, which you can fix and validate. 
You can access videos from Google by going to the: 
Main page 

Videos tab 

Google Discover
To learn how Google crawls a video, click here.
You can also now view your video performance for "type=web" in the main search results tab.
2 Ban on mixed content 
Google will be more strict in displaying website content with https and http links. It has been found that some websites, even though they have migrated their main domain to https, they are still loading some resources from an http version. From next year, Google Chrome will stop displaying mixed content. This is to reassure users that Google aims to provide not just relevant and useful content but also secure content. 
It is recommended that all webmasters make sure that no resources (iframes, cookies, Javascript and css files, audio/video/images) are loaded under the obsolete http version. 
Webmasters can visit this link to understand how to prevent mixed content. 
3 User agent of Googlebot updated (October 2 2019)
Googlebot's user agent strings have been updated to match the new version of the Chrome browser.
Most of the websites that use feature detection instead of user agent sniffing will not be affected by this change. Some webpages may display error messages instead of displaying the contents of that page. This is mostly due to the webpage considering Googlebot as an ad blocker and preventing it from accessing the information. If you would like to check if your site is displayed properly, you can try loading your webpage using the new Googlebot user agent.
4 Google Search News launched (September 27 2019)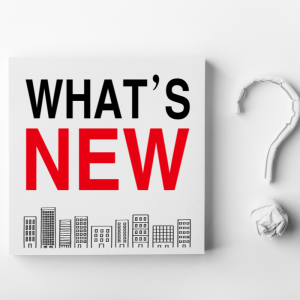 Google Search News is a new YouTube series that provides regular updates and information about what has changed in Google Search. This is mostly useful for SEOs, Developers and Webmasters.
You can watch the first episode here.
Hope you all enjoyed reading the latest SEO news. Stay tuned for the next one…..
Please do share your thoughts on how the new video report and the ban on mixed content has affected your websites. If you require more information, we are here to help.
You may call Georgie Fenton on: 0434 732 842 or email: info@bygeorgedigital.com.au