What is Search Engine Marketing?
Search Engine Marketing (SEM), is a type of internet or online marketing where marketers make use of paid advertising techniques to increase the visibility of an online business. SEM is included as an essential part of a digital marketing strategy for every business, new or already established.
Why is Search Engine Marketing important?
In today's world, where people make their purchase decisions based on what they see online, it is very important for any product to be visible to a user searching for a similar product. SEO (Search Engine Optimisation) techniques enable a website to be displayed on the first page of the SERPs (Search Engine Result Page). The time taken to achieve this result will vary anywhere between 6 months to 2 years depending on the product, the age of the website, keywords, content and backlinks. SEM involves the use of paid advertising which helps even a new website to create ads, get displayed on top of the first page of search results and pay only when the user clicks on the website link (also known as Pay Per Click).
How to do Search Engine Marketing?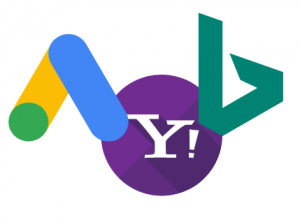 Businesses invest in paid ads services provided by Google, Microsoft (Bing ads) and Yahoo(Yahoo search ads) to create, publish and monitor Ads campaigns. 
Google ads is definitely the most popular Paid Ads service which every business has used at least once.There are different types of Ads campaigns that you could create based on your goals. You could also create display ads, which is different from Search ads that appear only in the search engine result page. Display ads are text ads that you see on different websites. While creating ads, you as a marketer can clearly choose when and what time these ads have to be displayed. Location and demographic targeting is also possible during ads creation.There are numerous options that can be used while creating an Ads campaign. I will be writing a detailed blog on Google Ads campaigns very soon!
Keyword research for Ads campaigns:
Before you create an Ad, you need to conduct research on the type of keywords you would like to include and exclude to trigger your ads. There are many free keyword research tools. One of the more popular tools is Google's keyword planner that comes as a part of the Google Ads platform. For example, a website that sells only sports shoes may not want their ads to be displayed if a user searches for formal shoes. These words can be termed as negative keywords and added as a list. There are also various types of keywords matches such as exact match, broad match, broad match modifier and phrase match. So be specific when you add your keywords to your Ads campaign. Being too broad for any keywords will result in you spending more money when displaying your ads and being too strict about your keywords will result in your ad not showing up in search results as much as it potentially could do. If you need advice or help with keyword research for your website or for any ads campaigns, contact us, we will be happy to help.
Google Ad auction: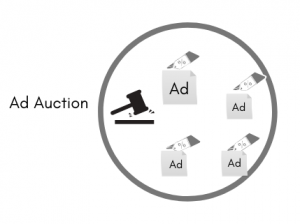 As you can imagine, it would be very unusual for you to be the only business specialising in your particular field, area or product. So how do you make sure that your ad competes against tens of thousands of other ads and gets displayed on the primary search results pages? Every live Google ad goes through an auction process and the best three get displayed on top of the page and rest get displayed on the bottom or the next page or beyond. How do you ensure that your ad is the best? This depends on factors such as – your keywords, the bid amount you have placed on the keywords, the quality of your ad copy, landing page, click through rate and so on. Google gives a quality score to each of the ads based on the relevance, landing page and click through rate. This quality score will get multiplied by the maximum bid you have placed on the keyword and gives the Ad rank. Based on this Ad rank, Google will display your ads in the spot it deems appropriate. Each time a user searches for a particular query and if your Ad is eligible to be displayed, then your ad will enter the auction and compete against the other ads. This will go on until the maximum budget that you have set for each day is met.
Search Engine Marketing (SEM) technique does not end by just creating Ads alone. The ads that we create and execute have to be monitored continuously and optimised to ensure that the money spent is giving the expected results in terms of leads and return on Investment (ROI). You will need search engine optimisation (SEO), copy writing and a paid digital marketing team to carry out an effective and successful search engine marketing strategy for your business. We can help your business by providing a specialised paid digital marketing package tailored to your business requirements! Contact us by mail or phone.